How to get a quote and book
1. Enter your trip information
Your pickup and dropoff locations, including any 'via' stops on the way
Your pickup date and time
Number of passengers
Your items of luggage (The system works out what vehicle you need from the combination of passengers and luggage)
2. Select a quote
Compare a range of real-time quotes from cab providers across the UK
We include quotes from cabs based near your pickup and destination areas
Cab Operators' details are sent to you when you book (so they can offer better rates than on the phone)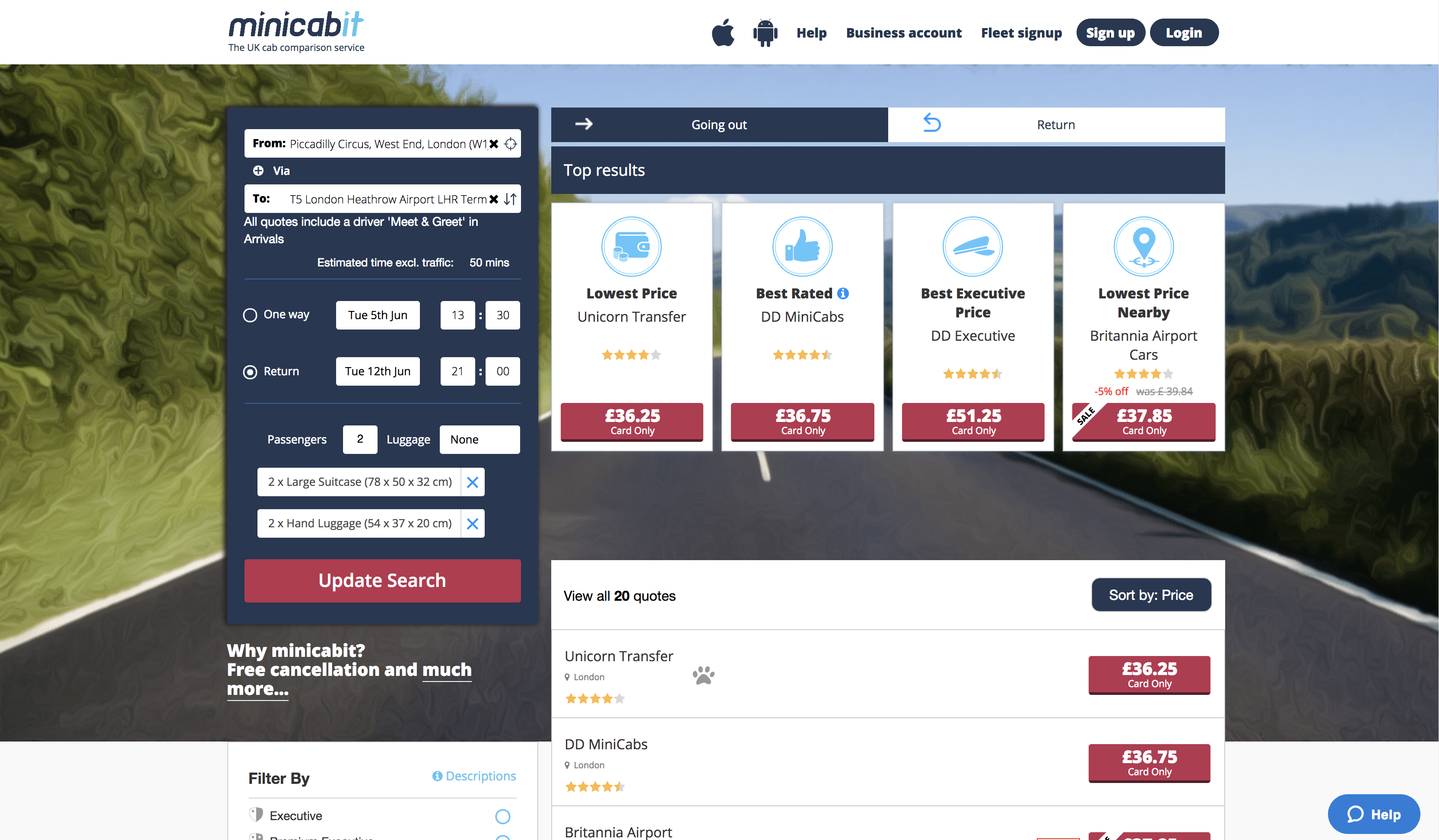 Results Page - Select a quote



3. Pay with Card, PayPal or Cash.
Congratulations, you've successfully reserved a great cab deal!
You will receive your chosen cab provider's name and contact details online and by email, with the booking details also sent by SMS. Payment Page - Book by paying card, PayPal or cash-in-hand


Please note - The journeys you book, will be for the shortest distance from pick up to drop off. If you request an alternative route that is longer "I.E - Using the M25 instead of going through central London" this will result in having to pay a possible additional fee in cash to the driver. 
Booking queries

Making a booking

Airport trips

Your journey details

Tips when booking

How Minicabit Works

How we work

About our network

About Minicabit

Contacting us

Getting in touch

Complaints

Minicabit for Business

About Minicabit

Business Accounts

Booking Changes & Cancellations

Changing your booking details

Cancellations

Issues with your Booking

Having trouble with your booking?