How to access your Cab Operators' details
Once you complete a booking with us, you will see the Cab Operator's full contact details (phone number and email) on the confirmation screen.
- You will also receive a confirmation email from admin@minicabit.com with all the information relevant to your booking (please check your Junk folder in case it's in there).
- You can then contact the Cab Operator for any questions about your trip or extra requirements.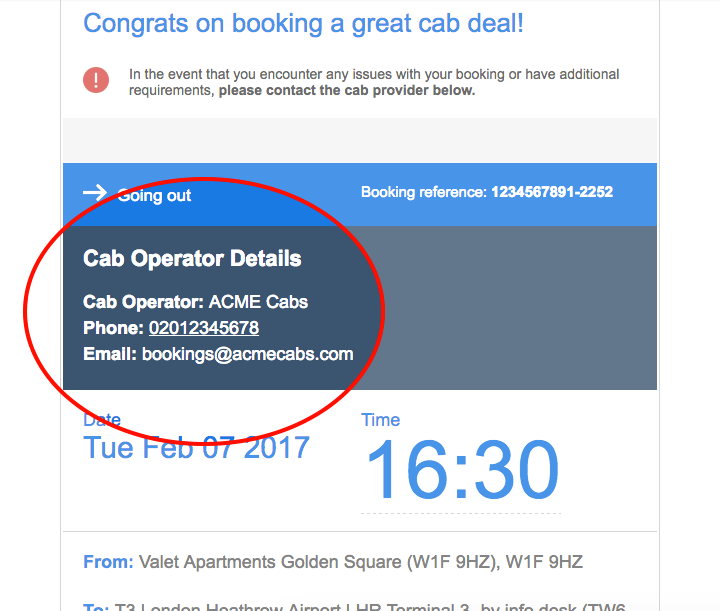 Example Confirmation Email