When's the latest I can cancel a booking?
You should check your booking confirmation email for details about the cancellation cut-off time for your trip.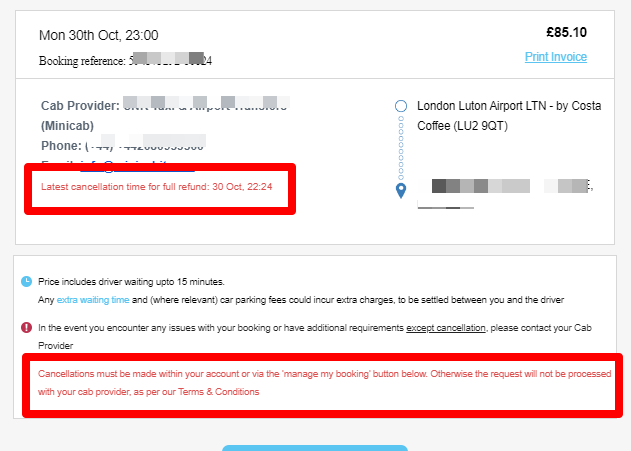 If you are within the cancellation period, click on Manage my booking located at the bottom of your confirmation email and from there you can cancel your booking.