Leaving a review and rating your journey

We really appreciate you booking your cab journey with Minicabit
After you have completed a journey with us, we will send you an email asking you to rate your trip to ensure the Cab provider you chose fulfilled your journey accordingly with no issues. You can also rate your trip by logging into your account and going to the "My Bookings" tab.
Why do we do this?

To help you! These reviews determine the star rating for each Cab provider, which can help you decide which quote to choose in the future.
To help us! We are always monitoring the performance of all the Cab providers on our network - combining this with your insight helps ensure only quotes are shown from the best quality fleets across the UK.
So please don't forget to rate your experience after you take a trip. You'll be helping all your fellow travellers whilst enabling us to continuously improve our service! We are always eager to hear what you liked and how we can improve.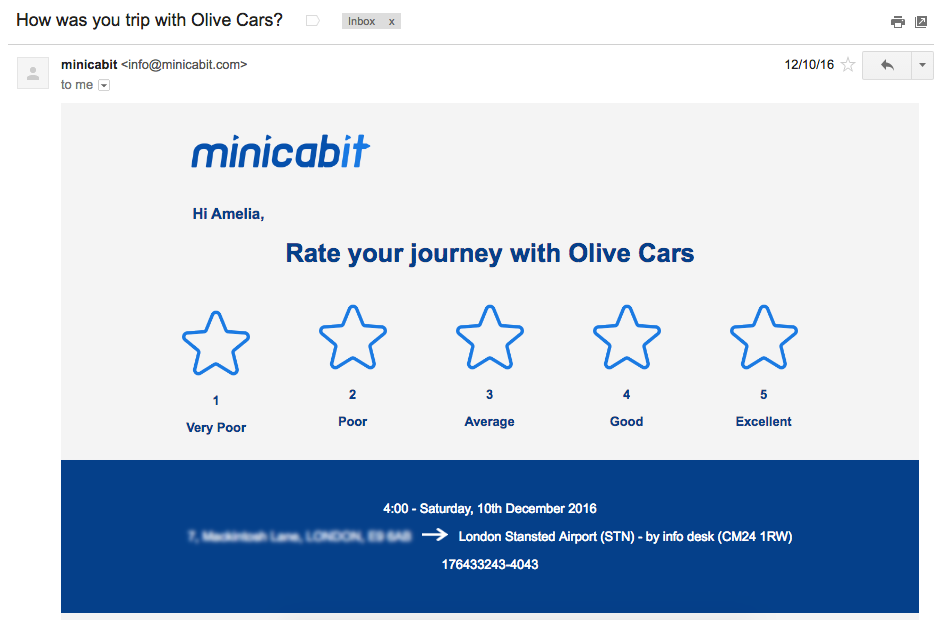 Ratings Email