Can I book a journey if I'm disabled or in a wheelchair?
Of course you can!
If you're in a wheelchair, we have Operators around the country who have Wheelchair Accessible Vehicles.
We recommend booking as far in advance as possible. Just make sure you select an accessible vehicle at the time of booking. To do this, follow the steps below:
When you search for a quote on the minicabit.com website, there is the option of adding a wheelchair. Adding this (along with any luggage), will ensure that the correct size and type of vehicle will be dispatched to you.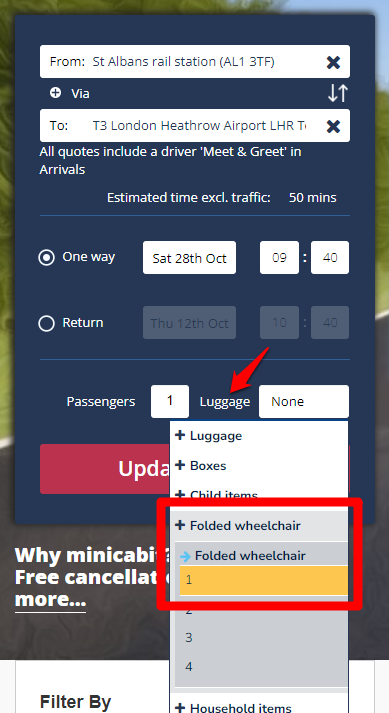 The platform will return a series of quotes. Check the 'Wheelchair Accessible' button and it will return Operators with accessible vehicles.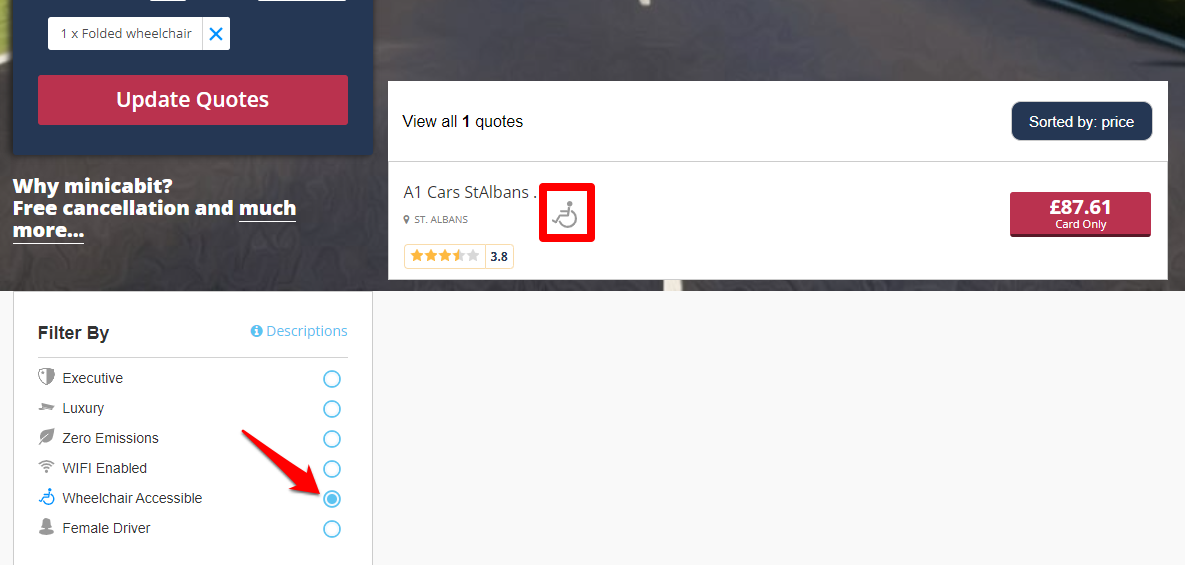 Select the quote to complete your booking.
If you need additional time, for example for a pick up from an airport, make sure you add that you are disabled in the additional information box on the payment page.
It is also recommend adjusting your pick up time if you need extra time between disembarking the aircraft and reaching the pick up point.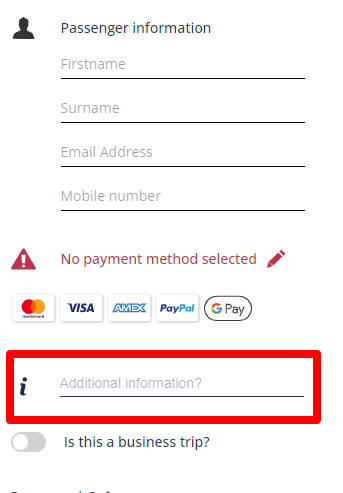 Finally, once you've made your booking, we recommend contacting your Operator (their details will be in the confirmation email you receive from us after you've made your booking) and let them know.